M. Millswan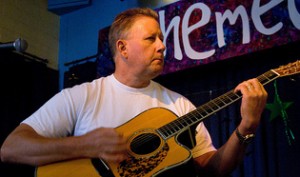 Michael Millswan is the author of over one dozen books, many of them erotica.
He lives in Texas and enjoys sailing, among other hobbies.
Millswan writes, "Isaac Asimov gave me great advice about what it takes to become an author.  Corresponding with him was always as flattering as it was educational and  inspirational.  My first best-seller, Farlight, was a science fiction novel. From the success of Farlight I have expanded into the genres of Horror and Erotica.
From the cutting edge socio-erotic novel Living in the State of Dreams to the softly sensual Snap Shot series of novellas and short stories, readers from around the world have expressed how much they enjoy the vivid sexuality and softly sensual emotion captured in every M. Millswan story. In '09, Millswan's short story, "The Best of Friends", was singled out for critical honors as one the best of the best in the Swing! anthology. Newly released erotica titles are Tabu, Weekend at Sally's, Damned, Lady Luck and The Best Erotic Short Stories of M. Millswan.
"It was surely destiny that I moved into the field of Erotica," Millswan says. "While owning and operating a white water lodge in the jungles of Costa Rica, my wife and I were victims of a tropical storm. With our business destroyed, she was forced to return to the States while I stayed behind to guard our remaining property. Almost completely cut off from the world, each week I penned her a handwritten letter. After a while I had the idea to begin writing her a story expressing how much I missed her. She saved each chapter, and once we were reunited she urged me to try to get it published. The rest is history, as the historical romance I wrote for her, Rolling the Bones, helped me to become established as a professional author."
"When people claim they are only human," he often observes, "it's usually because they have been making beasts of themselves."
M. Millswan's Sizzler editions eBooks